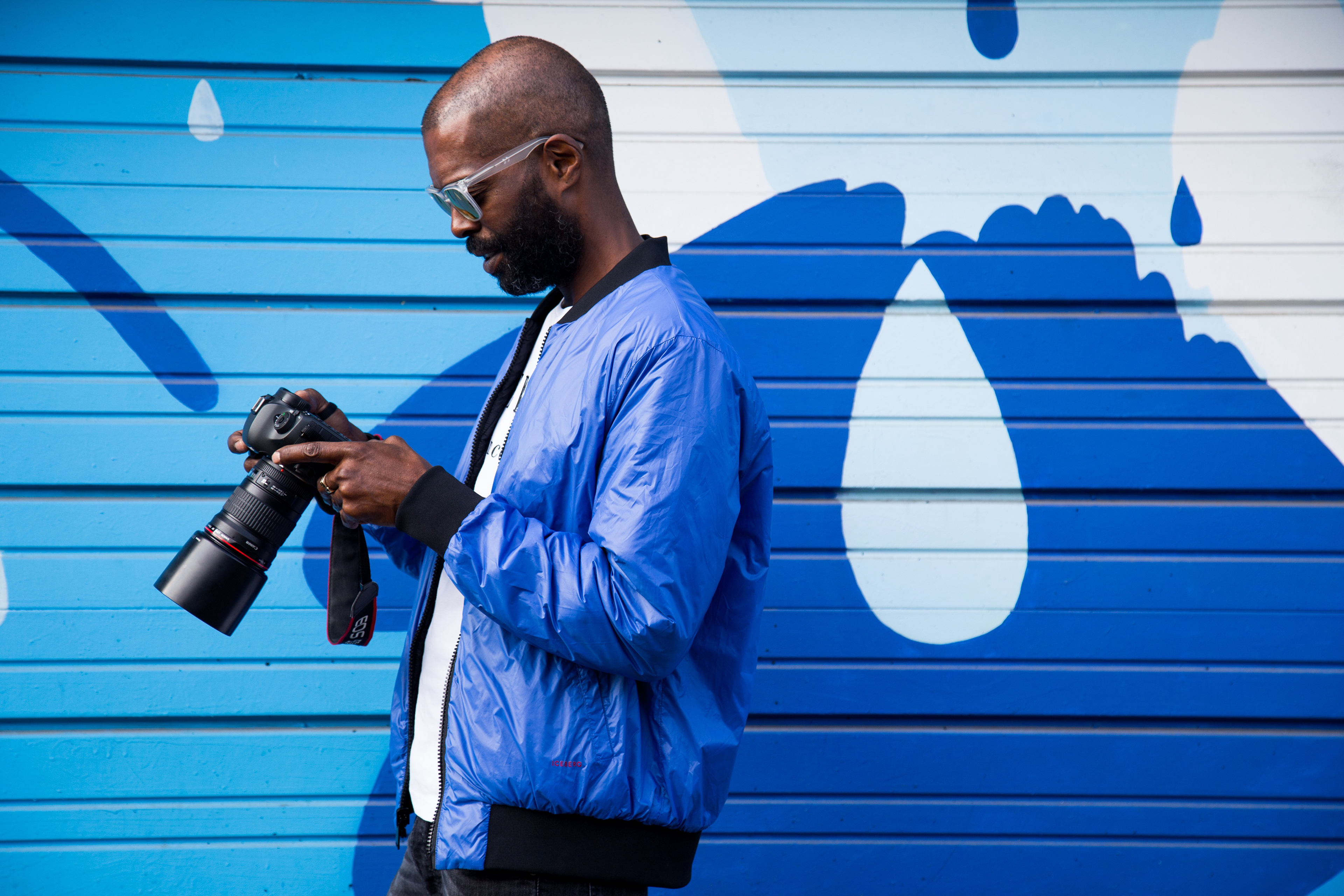 My take on Portrait Photography: 

"Although my approach has evolved,  my overall vision and take on portraiture hasn't changed much in the 25 years that I've been making pictures professionally. Every frame on purpose. I'm invading my subject's personal space with my camera, and I want to invade the viewer's personal space with the closeness in which I reveal them.

Every photographer with skill has a choice in every act of photography to celebrate, amplify or manipulate the emotional statement of his subject and context. 

I value and always reveal the most positive qualities in people. My eyes are democratic. I see everyone in front of my lens equally. Status doesn't matter at all to me. Everyone is a star in front of my camera and the only language that is important is the language that is spoken without words through my portraits.

I have found that my passion for my art form and my subject matter is pretty contagious. I've always had inspiration and a bit of creativity. Those two things together and a lot of passion are the things I use to convince anyone that needs convincing about sitting in front of my camera. Being in front of my camera is the same as being in front of me. Easy. It's a natural thing for me to quickly find common ground with someone, put them at ease. It takes a certain grace. It's about simple relationships. I have a relationship with every single person that I photograph. Sometimes it's a relationship that lasts only 10 minutes. I save that 10 minutes in a photograph, forever.

2018 is the year. I'm available for cool projects of any size, anywhere. Like Helmut Newton said, "I'm just a gun for hire". Maybe this will be the year I do something cool for you."

With Light,
Carty. 


Carty has a modest and straight up approach to making pictures that is understated, modern and honest. Reflecting the attitude of the moment, he creates powerful undertones, which are never overstylized, but always iconic. At his best he is a photographer who connects with his subject quickly and produces quickly. A relationship founded first, in moments, finding that essential common ground and comfort. From them, he is able to capture remarkably personable and raw moments of beauty and depth of truth. It is a straight-up, human approach, underpinned with confidence by the artist's sound technical ability. Always evolving with technology, Carty consistently tries to find new ways to incorporate the latest innovations into his work, most recently directing shorts, fashion films and music videos.  In 2014, he signed a 2 year deal becoming Canon Canada's first Brand Ambassador.
Highlights of his published works include features in prominent magazines such as; Wired (Germany), Barron's, NUVO, Adformatie (Amsterdam), RealStyle Network, Naked Eye, ELLE Canada, InTouch Weekly, Vervegirl, Girlfriend (US & New Zealand) and many more. His exceptional approach to subjects include client work with; Starbucks Canada, eCampus Ontario, Royal Canadian Laboratories, Temporarily Unpopular Ideas, Corus Entertainment, W Network, HP (Hewlett-Packard), Nike, MTV / MuchMusic, DHL Express, Open Streets Toronto, Canon Canada, Nottinblu Luxury Beds, D&AD, Canada Goose, SportingLife, Air Canada Rouge and YNOT Cycle just to name a few. Carty currently is based in Toronto and works all over North America, with frequent stops in the UK, Europe and Central America. In 2009 released his first book, "Positives" and was selected to be published in Carte Blanche, the first book of Canadian Contemporary Photographers, available everywhere.